Skip to Content
Teeth Whitening in Edmond, OK
Professional Teeth Whitening and Bleaching Services
The entire procedure takes about an hour to an hour and a half. First, we document your teeth' current shade. Then, we polish them with pumice to remove plaque. To protect your gums from damage by the whitening solution, we'll use a special gel or rubber barrier. Then, we apply the bleach to the front of your teeth. We keep that on your teeth until an optimum shade is reached — repeated procedures may be needed.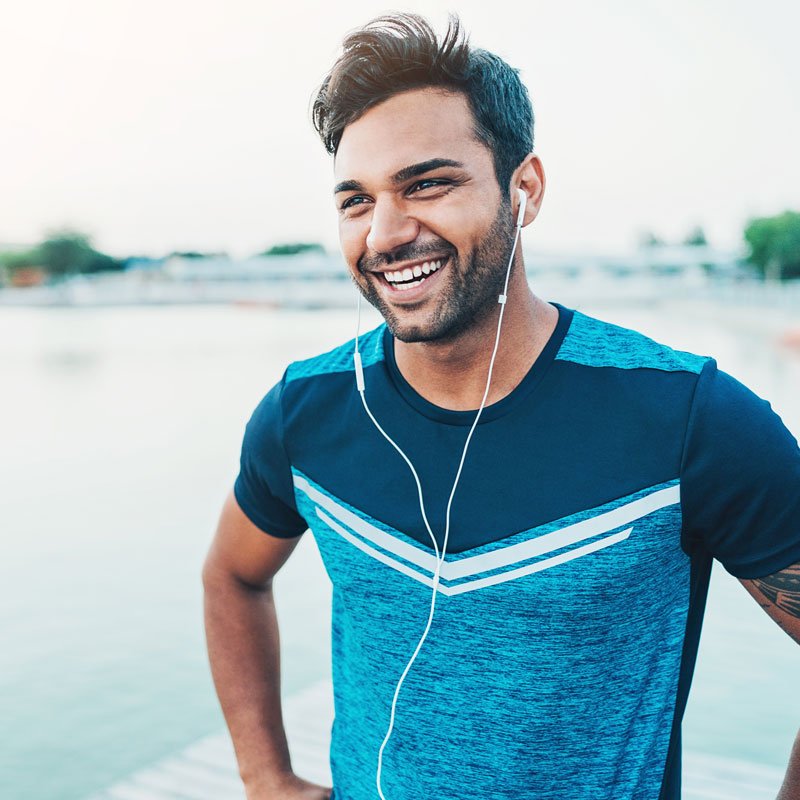 General Teeth Whitening Procedure
You can get the radiant smile you always wanted with Bright Smile Family Dentistry's durable, long-lasting teeth whitening procedure. It's one of the most transformative services we offer. Bright Smile Family Dentistry has the best teeth-whitening dentist in Oklahoma City, so if you are tired of dull, yellow, or stained teeth, we can help. Some of the benefits of whitening include:
Improved self-esteem and decreased embarrassment from smiling
Easy to maintain once you have achieved an adequate shade
Job opportunities and people's perceptions of you may suddenly improve
Professional whitening is durable and long-lasting
DIY Teeth Whitening vs. Professional
Over the counter, DIY teeth whitening kits are much cheaper, but riskier. They don't give you the reliability and safety of professional teeth whitening services. Our staff customizes the procedure for your teeth. We'll note any crowns and fillings, so you'll have a natural-looking brighter shade. The bleaching solutions we use are stronger — and faster than over-the-counter products. We provide protection for your gums during the procedure that you can't get at home.
How Long Does Bleaching Your Teeth Last?
After your teeth bleaching procedure, the results can last two to three years if you maintain regular teeth cleaning and proper oral care. You will need to be aware of any teeth staining activities like smoking, or drinking coffee or red wine, that can lessen the effect.
Get Started on a Brighter Smile Today
Bright Smile Family Dentistry is the top dental care provider for patients who need teeth whitening, an emergency dentist, or general dentistry in Oklahoma City. We also serve patients in regions such as Moore, Edmond, Del City, and Midwest City. If you want to finally get that impeccably bright smile you've always wanted, call us today to arrange an appointment at 405-897-3027.
To Schedule Your Check-up and Cleaning, Contact Us Today!