Skip to Content
Dental Crown Procedures for Edmond, OK Patients
Maintain Your Smile With Bright Smile Family Dentistry
If you're in need of a dental crown, you might be wondering what your options are. Dental crowns can make a world of difference for your smile, and at Bright Smile Family Dentistry, we're experts at placing them.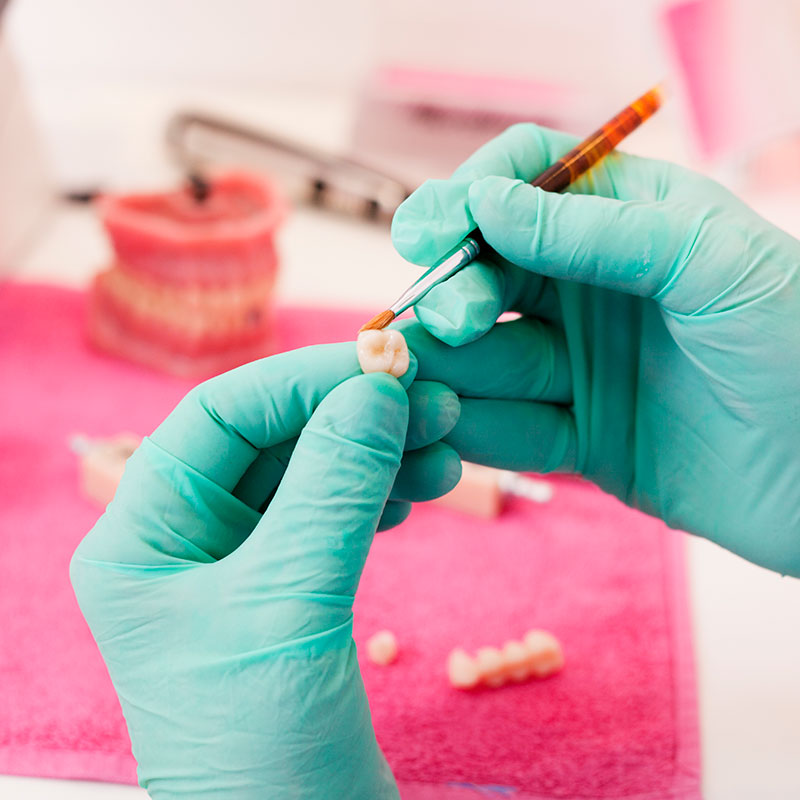 Who Needs a Dental Crown?
Dental crowns are used to reinforce and protect damaged teeth that cannot be repaired with fillings. They may also be used for cosmetic purposes, to anchor a dental bridge, or to support a tooth after a root canal procedure.
If you have a badly cracked or chipped tooth, are missing a tooth and considering a dental bridge, or have cosmetic concerns that cannot be addressed with whitening or veneers, a dental crown may be the right solution for you.
It typically takes two visits to complete the dental crown process. During the first visit, the tooth is prepared, and a temporary crown is placed. The permanent crown is then custom-made to fit your mouth and is cemented into place during the second visit.
Dental crowns can be made from a variety of materials, including porcelain, porcelain fused to metal, and metal. Your dentist will discuss the best option for you based on the location of the tooth, your dental health, and your personal preferences.
What Are Dental Crowns Made Of?
There are several different types of dental crowns available.
Porcelain crowns are designed to match the color of your natural teeth and are often used on the front teeth, where the appearance of the crown is most important. While they are long-lasting, porcelain crowns can be somewhat brittle and may be more prone to cracking.
Porcelain fused to metal crowns offer a combination of strength and aesthetics. They are a good choice for most teeth, but it is important to maintain good oral hygiene to prevent gum recession, which can cause the metal portion of the crown to become visible.
All metal crowns, such as gold crowns, are highly durable but do not look as natural as porcelain crowns. They are typically used on the back teeth, where appearance is less critical.
How Do Dental Crowns Work?
The dental crown procedure begins with the preparation of the tooth. A small amount of enamel is removed to make room for the crown, and a temporary crown is placed to protect the tooth until the permanent crown is ready.
Once the permanent crown is completed, it is cemented into place over the prepared tooth. Dental crowns are meant to be long-lasting and can be cared for in the same way as natural teeth, with regular brushing and flossing.
Benefits of Dental Crowns
Dental crowns provide a number of benefits to patients. In addition to reinforcing and protecting damaged teeth, they can restore your ability to chew and speak normally. They can also help preserve your oral health by protecting your natural teeth from further damage and preventing shifting and bone loss.
Transform Your Smile With Dental Crowns
If you're in need of a little extra support for your smile, a dental crown procedure might be the answer. At Bright Smile Family Dentistry, we're experts at placing crowns, and we're here to help you make the most of your oral health with affordable payment options and special offers.
Contact us today to learn more about how dental crowns can help you achieve the smile you deserve. We'll be more than happy to answer any questions you may have and help you take the first step toward a brighter, healthier smile.
To Schedule Your Check-up and Cleaning, Contact Us Today!